Pendants d'oreilles chimères or jaune
Paire de pendants d'oreilles à motif de chimères en or jaune 18K (750°/00). L'une des chimère est rehaussée d'une perle de semence.
Ces boucles d'oreilles ont bénéficié de notre service exclusif le Precious Recycling. D'épingles de cravate créées vers 1880, Audrey Barbier, créatrice de bijoux a imaginé ces boucles. Modèle unique !
Hauteur : 7 cm
Poids brut total : 4.32 g
Each of the jewels sold on Diamantiques.com is selected by Anne Pellerin, Expert FNEPSA CEDEA graduate auctioneer.
All the jewels have been the subject of an expertise in our offices in Paris.
They are guaranteed and are accompanied by a certificate of authenticity as well as a branded box.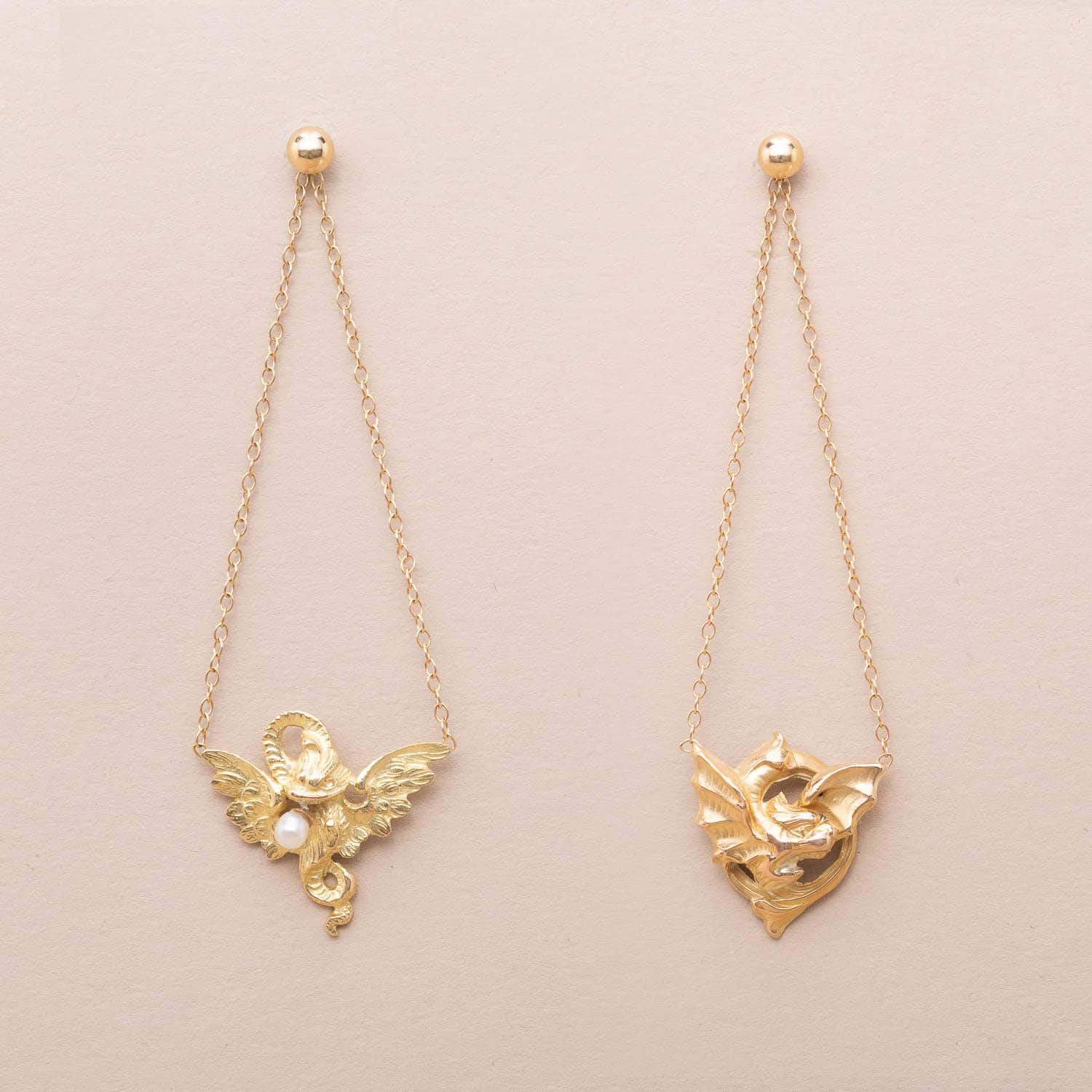 Pendants d'oreilles chimères or jaune