Ensemble Lapponia Polaris & Jupiter
Paire de boutons de manchette en argent 925°/00 de la marque finlandaise Lapponia designée par le sculpteur Bjorn Weckstrom.
Série «Planetoid Valleys»
Modèle "Polaris"
Poinçons "Couronne dans un coeur" pour le pays de production la Finlande, "LJ" pour le logo de la marque Lapponia, "E8" pour l'année de conception en 1982
On joint un pince à cravate, du modèle "Jupiter" (poinçon "G8" pour 1984).
Dimensions : 18 x 17mm
Poids brut total : 23.61 g
Each of the jewels sold on Diamantiques.com is selected by Anne Pellerin, Expert FNEPSA CEDEA graduate auctioneer.
All the jewels have been the subject of an expertise in our offices in Paris.
They are guaranteed and are accompanied by a certificate of authenticity as well as a branded box.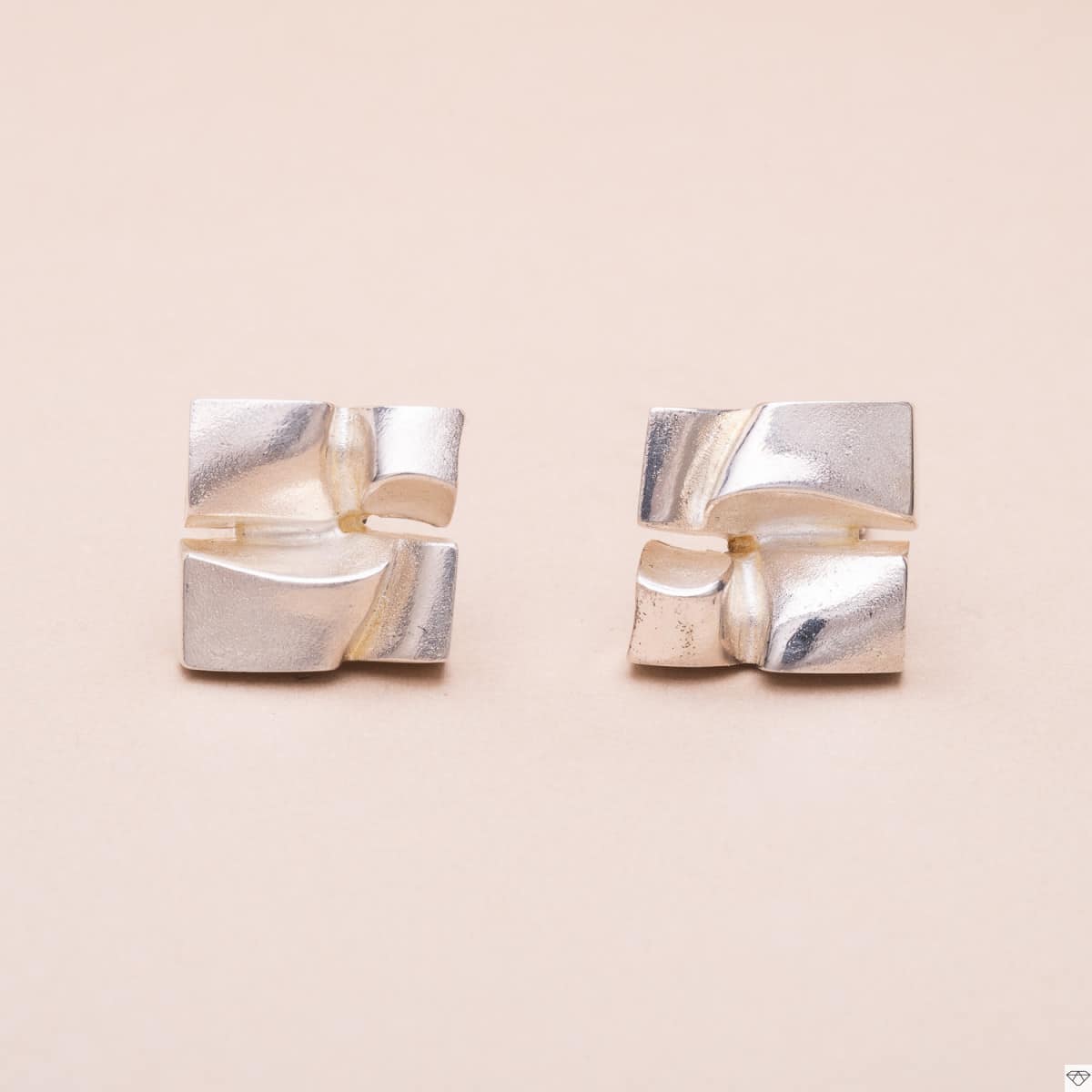 Ensemble Lapponia Polaris & Jupiter